InterBay Asset Finance appoints Jo Rees as Head of Sales
Return to all insights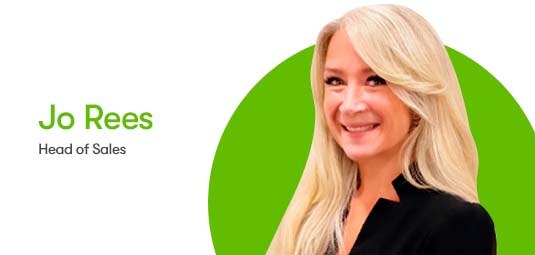 Business updates
Author: Paul Fazakerley
Published: 06 Jan 2022
InterBay Asset Finance, the asset finance division of OSB Group, a FTSE 250 specialist lender primarily targeting mortgage market sub-sectors are thrilled to announce the promotion of Jo Rees as InterBay Asset Finance's new Head of Sales.
Jo will be responsible for leading the expanding sales team to achieve its growth objectives by providing the highest levels of service to InterBay's substantial broker base.
Jo has over 25 years' experience in asset finance, having undertaken a variety of sales, sales management and collections/recoveries roles in a number of funders.
Paul Fazakerley, Managing Director said of the appointment:
"We are delighted to promote Jo within our growing team as the Head of Sales. Jo's abundance of industry, asset finance experience combined with her strong skillset and extensive knowledge of the sector will be key as we continue our ambitious plans to grow and develop the business."
Jo Rees added:
"Having worked within InterBay Asset Finance for the last three years and in sector for the last 25 years, I am happy to be part of the impressive and substantial growth of InterBay Asset Finance. I look forward to supporting InterBay Asset Finance continuing success and driving further growth as I lead the sales team."