InterBay Asset Finance is delighted to be shortlisted for the third year in a row for the Business Moneyfacts Awards
Return to all insights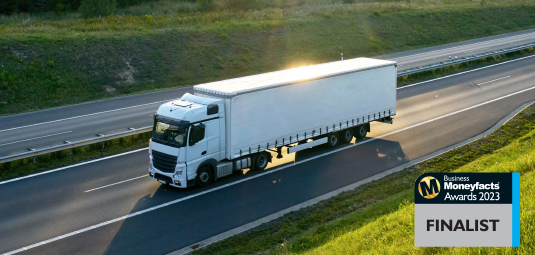 Business updates
Author: Jo Rees
Published: 17 Mar 2023
InterBay Asset Finance was set up in October 2018, and four years later, with a strong base established in Fleet, has been shortlisted for the third year running for the Business Moneyfacts Awards for 'Best Service from an Asset Based Finance Provider'.
The Business Moneyfacts Awards are the largest business finance awards ceremony in the UK. Each year the industry comes together to celebrate the very best brands in the business finance and commercial finance sectors. Rigorous product monitoring covering over 40 categories is carried out throughout the preceding year, and the broker and business communities are also consulted for their feedback.
Customer and broker satisfaction is of utmost importance to us, making the shortlisting of this award for the third year in a row so important to us, with the broker and business community feedback integral to the awards.
Managing Director, Paul Fazakerley commented "l am delighted that InterBay Asset Finance has been shortlisted for the Business Moneyfacts Awards for a third consecutive year, recognising our commitment to delivering exceptional service to our brokers and customers. This shortlisting is a testament to our staff's hard work and dedication to providing excellent service. We are proud to be recognised by such a prestigious award for a third consecutive year and look forward to finding out the results in April."