The InterBay Asset Finance team offer self-care tips for coping during lockdown
Return to all insights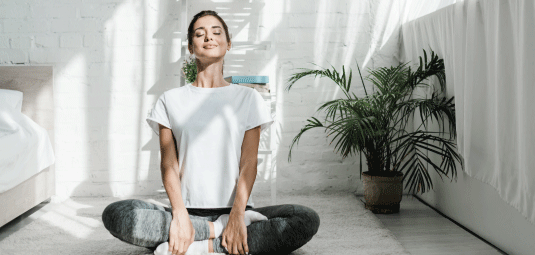 Industry updates
Author: Paul Fazakerley
Published: 28 Jan 2021
The third Monday of January has been awarded the gloomy title of 'Blue Monday' due to a combination of post-Christmas blues, cold nights, and the additional factor this year of the national lockdown due to the pandemic. As we find ourselves facing circumstances that are out of our control and inhibit us from continuing with much of our daily routines, we' have asked our team how they look after their mental health during periods of lockdown and what self-care tips they' would recommend as we get through these first few months of 2021. Here' is what they said:
Take breaks: take yourself away from the computer for at least an hour during the day.
Exercise: Whether walking the dog, going for a bike ride or doing yoga, take time out for exercise. You can even exercise inside the house. Online gym classes can be completed in condensed spaces with no equipment.
Maintain a routine: everybody is different but try to keep to a daily routine. Set the alarm, if you know that you're oversleeping then try and force yourself to get up and do something - whether it's exercise, having a healthy breakfast, working, or academia, getting out of bed will help you avoid falling into a slump.
Stay connected: reach out to your family, friends and colleagues, and keep connected. You can do this over the phone or through video conference applications such as Zoom/Skype/Facetime/Houseparty and many more that were utilised during lockdown 1.0
Free time: take some time for those things you don't usually have time for. Rediscover your hobbies or perhaps even find new ones or turn your hand to reading, gardening or baking for a therapeutic bit of 'downtime'.
Nature: try to get as much light and fresh air as you can. However, during these winter months, make sure to wrap up warm!
Many people are finding this lockdown harder than those that came before it. You' are not alone. If you find yourself struggling with your mental health and feel that you need to speak to someone then text SHOUT to 85258 for free 24/7 support in the UK.