InterBay Asset Finance is delighted to announce the promotion of Scott Early as Regional Sales Manager
Return to all insights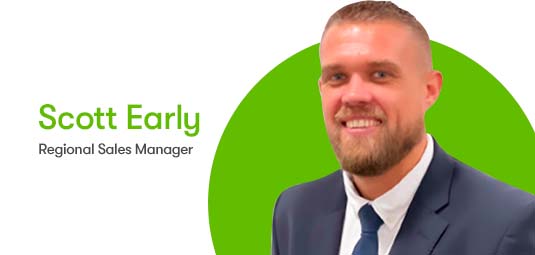 Business updates
Author: Paul Fazakerley
Published: 18 Jan 2022
Scott's promotion enhances the expanding team offering Asset Finance to our brokerage community.
Scott has over 15 years' experience in asset finance, having undertaken a variety of sales roles in the Broker, Direct and Vendor markets in a number of funders.
Paul Fazakerley commented
"Since we started InterBay Asset Finance, we have experienced significant growth, mainly due to the excellent service we provide to our brokers and customers. The promotion of someone of Scott's calibre is a testament to InterBay Asset Finance's position in the market. It will bolster our business as we continue to grow and focus on supporting our broker community. I am delighted to announce Scott's promotion."